Most people think of the weather as being hot and muggy when it comes to the Dubach, LA area, but locals understand exactly how much things can turn at night. Temperatures can become quite chilly, especially during winter, once the sun goes down. In order to remain comfortable throughout the year, homes are equipped with both heating and air conditioning appliances. Having a good electrical system is also key to maintaining these devices. Homeowners who want to take care of these things need access to comprehensive household services.
Good thing the team at Albritton Service Company is always ready to jump into action to help with your home's heating, air conditioning and electrical problems. We're on duty 24 hours a day, seven days a week to provide assistance in case disaster strikes.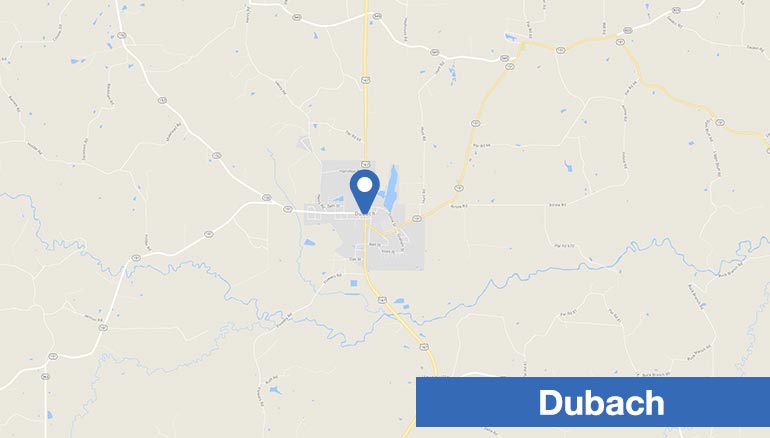 Go find out what specials are available on our coupons page and discover how much money you can save on your next service call.
Electrical Services
Are your lights flickering? Appliances always turning off? Breakers constantly tripping? If so you likely need the help of an electrician. We can help you figure out the problem and apply different solutions, such as electrical wiring repairs and outlet repairs, to make things right.
We're also able to lend a hand with installation projects. If you live in an old house and need a new breaker panel or wish to set up new lighting in your home, just pick up the phone and give us a call.
Air Conditioning Repairs and Installations
It's bad enough having to go out into the world on a blistering hot day, but dealing with a broken down air conditioning system can be brutal. We can help you beat the heat. Contact us if you need AC repair service to fix a busted appliance.
If all you need is a replacement component or you want to upgrade your cooling system, we also offer AC installation service. Give us a shout if you need anything such as air conditioner filter replacement or help setting up a ductless mini split air conditioner.
Heating Services
Temperatures can flirt with the freezing point at night during wintertime. Having a functional heating system is a matter of both comfort and safety during these times. If you run into any trouble with your appliance, call us for heater repair service.
If things become dire and you need a replacement heating appliance, or you simply wish to put in a new device, we can perform this task. Ask for our heater installation service.
Check out our customer reviews page to see what people in your neighborhood are saying about our services.
Local Reviews
for Dubach, LA
Albritton Service Co
Rated
5.0
out of 5 stars based on
13
customer reviews
Powered by Nearby Now
---
The service was one a kind. Professional and with kindness, caring.
MARY

-

Dubach

,

LA



Review of Albritton Service Co
I called the night before, the next morning they were here to help us with the problem.
---
great service!!
WILL

-

Dubach

,

LA



Review of Albritton Service Co
great service!!
---
Great service
MIKE

-

Dubach

,

LA



Review of Albritton Service Co
Great aervice
---
Great Service ..
SONYA

-

Dubach

,

LA



Review of Albritton Service Co
---
Great service like always.
NATALIE

-

Dubach

,

LA



Review of Albritton Service Co
Great service and always friendly. Follows up afterwards to check to see if the work was to our standards. I would not use anyone else.
---
Darrel S.
CHECKED VOLTAGE ON LIGHTS ON EACH SIDE OF THE GARAGE. REPLACED FLOOD LIGHTS AND ADDED LIGHTS IN THE ATTIC. TESTED FOR PROPER OPERATION.
Near
Klug St,

Dubach

,

LA

71235
Chris R.
CHECKED SYSTEM AND FOUND BAD HIGH PRESSURE SWITCH. BYPASSED SWITCH AND STARTED SYSTEM. ORDERED HIGH PRESSURE SWITCH AND EXPANSION VALVE. RETURNED AND REPLACED EXPANSION VALVE THAT WAS WARRANTY. CHECKED HIGH PRESSURE SWITCH AND IT IS OPERATING PROPERLY AT THIS TIME.
Near
Barmore Rd,

Dubach

,

LA

71235
Darrel S.
INSTALLED OUTLET FOR STOVETOP AND VENT HOOD. TESTED FOR PROPER OPERATION.
Near
McGee Rd,

Dubach

,

LA

71235
Robert R.
INSTALLED ROPE LIGHTS, REPLACED OTHER DISK LIGHTS, REPLACED FLOOR COVERS, ADDED SWITCH FOR TOE LIGHTS, ADDED PLUGS IN VANITY CABINET, LOWERED CHANDELIER, ADDED A JACUZZI CONTROL WIRE, BUSTED CONCRETE FOR AIR HOSE, ADDED FREEZER CIRCUIT, ADDED COOLER CIRCUIT, AND REWIRED AROUND LAUNDRY CLOSET.
Near
Scuppernong Rd,

Dubach

,

LA

71235
Hank F.
COMPLETED FIRST TUNE UP FOR ALL 3 SYSTEMS AND INSTALLED 3 REME HALOS TO PREVENT MICROBIAL GROWTH IN DUCTWORK. ALSO REPLACED 1 RUN CAPACITOR THAT WAS WEAK. TESTED ALL SYSTEMS FOR PROPER OPERATION.
Near
Klug St,

Dubach

,

LA

71235