When we think about the weather in this part of the country, it's the heat that immediately springs to mind. But what residents of areas such as Choudrant, LA understand is that temperatures can also become quite cool. Summer days are scorching hot, but winter nights can approach the freezing point. It's because of this owning both heating and air conditioning appliances are a necessity. Good electrical systems are also needed to keep everything operational. In order to take care of one's home, having access to comprehensive home services is key.
The crew at Albritton Service Company is always ready and willing to assist you with your home's heating, air conditioning, and electrical problems. We're available 24 hours a day, seven days a week to offer help in case of emergencies.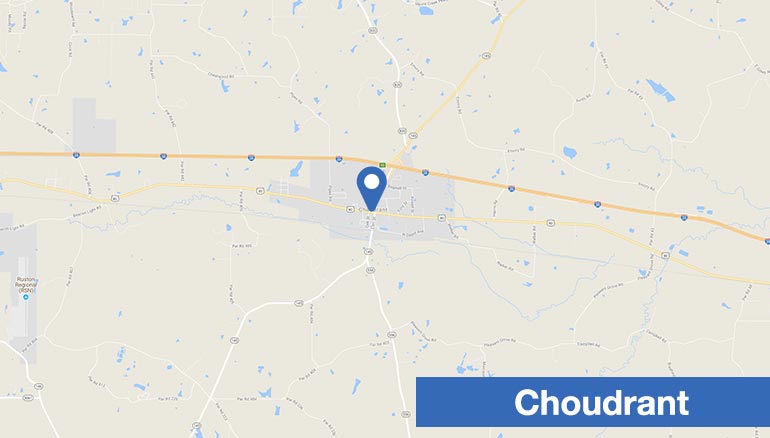 Discover what specials are available on our coupons page and find out how much money you can save on your next appointment.
Cooling Services
Temperatures soar during summer and can reach obscene levels. It can turn simply getting through a regular day without the help of air conditioning into a monumental task. Call us if you're faced with a busted appliance and so we can help with our AC repair service. We're capable of fixing any issue with your cooling device.
If you need any replacement components or wish to upgrade to your system, we can accomplish this via our AC installation service. Let us know if you need anything such as a new air conditioner filter or help putting in a ductless mini split air conditioner.
Heating and Furnace Repairs
Heat may be the highlight during the day, but once the sun goes down temperatures take a huge dip. It can be particularly cold during the winter season. Homeowners who encounter any trouble with their heating system can take advantage of our heater repair service.
We also offer heater installation service for those who need a replacement appliance or you desire an upgrade to a new model. Contact us if you need a hand setting up a brand new heating unit.
Electrical Services
Homeowners who are having problems keeping all electrical appliances and fixtures on at any time may need the help of an electrician. Let us help you with the diagnosis and repair of your electrical system. We can perform services ranging from electrical wiring repairs to outlet repairs.
We can also help out with replacements and installations. If your breaker panel is outdated and you need a new one or you require assistance with rewiring for a home renovation project, we're ready to jump into action.
Have a look at our customer reviews page to discover what people in your neighborhood are saying about our business.
Local Reviews
for Choudrant, LA
Albritton Service Co
Rated
4.9
out of 5 stars based on
11
customer reviews
---
Great service.
JOE

-

Choudrant

,

LA

71227



Review of
Albritton Service Co
Hank was veto professional. Work was done in a timely manner and he answered all our questions. Plan to use Albritton in the future.
---
Great job
LYNN

-

Choudrant

,

LA

71227



Review of
Albritton Service Co
---
The men were very efficient in figuring out my problem and had it fixed in no time.
PATRICIA

-

Choudrant

,

LA

71227



Review of
Albritton Service Co
Wonderful
---
Great company
JASON

-

Choudrant

,

LA

71227



Review of
Albritton Service Co
Always courteous and prompt
---
Great service. Was surprised at price of my last bill . Over $900 to repair a wire on cooktop vent & install 6 dimmers.
BRENDA

-

Choudrant

,

LA

71227



Review of
Albritton Service Co
Would like copy of last bill. I asked guys to have one sent to me.
---
ASHLEY C.
CHECKED OUTDOOR UNIT THAT WAS HIT BY FED EX TRUCK. FOUND NO INTERNAL DAMAGE DONE TO CONDENSER AND IT WAS OPERATING PROPERLY AT THIS TIME.
Near

Parish Road 59,

Choudrant

,

LA

71227
ASHLEY C.
INSTALLING MOBILE FLEET GENERATOR MONITORING SERVICE.
Near

Loring Bend,

Choudrant

,

LA

71227
ASHLEY C.
COMPLETED TUNE UP FOR ALL 3 SYSTEMS AND REPLACED ALL FILTERS. ALSO REPLACED TWO CAPACITORS THAT WERE WEAK.
Near

Loblolly Ln,

Choudrant

,

LA

71227
ASHLEY C.
TO BILL FOR INSTALLING A COLEMAN 12K BTU DUCTLESS HEAT COOL MINISPLIT.
Near

Pleasant Grove Rd,

Choudrant

,

LA

71227
ASHLEY C.
REPLACING LIGHTS AND REPLACING BULBS THROUGHOUT THE HOME THAT THE CUSTOMER PROVIDED. TESTED FOR PROPER OPERATION.
Near

Hopewell Hill Dr,

Choudrant

,

LA

71227