Hot temperatures may dominate the weather here in Grambling, LA, but once the sun goes down, especially during winter, things can get quite cool. It's for this reason every home is equipped with both heating and air conditioning appliances. If you want everything to function, a good electrical system is also a necessity. Taking care of all these things means gaining access to comprehensive home services.
Good thing the contractors at Albritton Service Company are always ready to help with your home's heating, air conditioning and electrical problems. We're on call 24 hours a day, seven days a week in case of emergencies and to help you navigate through any troublesome circumstances.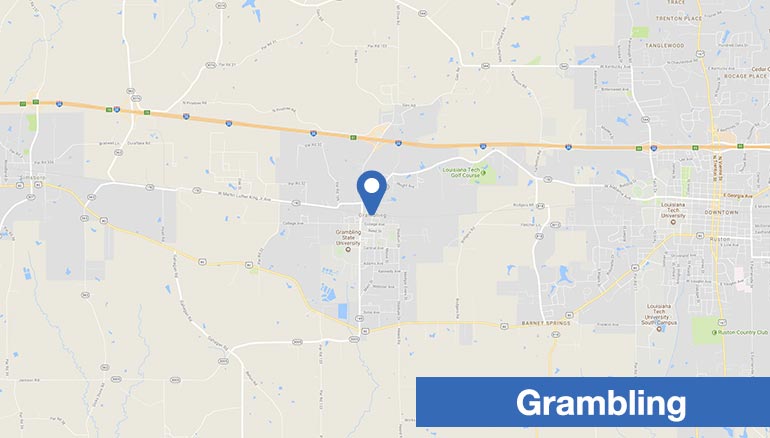 Come see the promotions we have on our coupons page to find out how much you can save on your next appointment.
Residential Heating Services
During wintertime, temperatures can flirt with the freezing point, which means owning a heating appliance is essential to home life. If anything should happen to your device, we're able help manage it with our heater repair service. Get in touch with us and nobody will have to sleep in a cold bed at night.
If your heater is ever in need of replacement or you wish to upgrade your appliance, we also offer heater installation service. Let us help you get set up with a brand new device so you can get back to being cozy and warm.
Cooling Services
There's no escaping the scorching heat we get throughout the year, especially during summertime. A functioning air conditioning system is an essential tool in every household. If your unit is busted, don't hesitate to call for our AC repair service. We can fix any problem with your cooling appliance.
In addition, we can provide replacement components or upgrades to your cooling system. Let us know if you need help with things such as finding a part for your system's air handler or if you wish to install a ductless mini split air conditioner.
Electrical Services
If you're having trouble keeping the lights on or your appliances are struggling to function, you may need the help of an electrician. We can help patch things run smoothly with electrical wiring repair to outlet repair.
We also conduct replacements and installations. If you need to upgrade your breaker panel or want to set up new lighting fixtures, all you need to do is pick up the phone and give us a call. We're ready to help when you need it.
Browse our customer reviews page to discover what people in your neighborhood are saying about our services.
Local Reviews
for Grambling, LA
Albritton Service Co
Rated
5.0
out of 5 stars based on
1
customer reviews
Powered by Nearby Now
---
Noah Bury worked tenaciously to ensure that we were informed about our AC unit's condition, and he contacted us at each step of the assessment. He wa
KEN

-

Grambling

,

LA



Review of Albritton Service Co
Noah did his best to assist us. Also, when the office was contacted, Stephanie and other office personnel were very helpful.
---
Robbie R.
CHECKED GENERATOR AND FOUND IT SHUT DOWN ON LOW OIL, ADDED OIL TO GENERATOR. FOUND THE GENERATOR PAD AND CONTROL BOARD MELTED AND A BAD BATTERY AND FAN, REPLACED BATTERY AND ORDERED CONTROL BOARD, GENERATOR PAD AND FAN. REPLACED AND TESTED FOR PROPER OPERATION.
Near
Goodlife St,

Grambling

,

LA

71245
Darrel S.
CHECKED POWER TO APARTMENT AND FOUND APARTMENT HAD BAD POWER COMING IN AND THEY WOULD NEED TO CONTACT THE ELECTRIC COMPANY. ALSO FOUND BAD GFI AND REPLACED. TESTED GFI FOR PROPER OPERATION.
Near
College Ave,

Grambling

,

LA

71245
Chris R.
CHECKED SYSTEM AND FOUND IGNITOR NOT OPERATIONAL. REPLACED IGNITOR AND TESTED UNIT. IGNITOR IS WARRANTY, LABOR IS NOT.
Near
Adams Ave,

Grambling

,

LA

71245
Daniel H.
CHECKED SYSTEM AND FOUND BAD PRESSURE SWITCH TUBE AND BLOWER TIME DELAY. ORDERED AND REPLACED BOTH PARTS. TESTED UNIT FOR PROPER OPERATION.
Near
Rwe Jones Dr,

Grambling

,

LA

71245
Chris R.
COMPLETED PSA TUNE UP FOR (1) HEATING SYSTEM AND FOUND LIMIT SWITCH NOT OPERATIONAL. REPLACED LIMIT SWITCH AND TESTED UNIT.
Near
Clark St,

Grambling

,

LA

71245