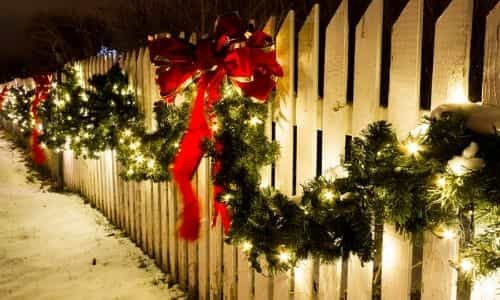 Holiday Light Tips to Keep Your Home Eco-Friendly
As people gear up for the holiday season, decorating is on everyone's mind. As soon as that last piece of pie is consumed, it is time to turn your home into a winter wonderland. But, before taking out all the old lights, consider switching to LED lights this season. It is a better option for the environment and will save you some money in the long run.
Some ideas to help the environment this holiday season are to use LED lights, solar-powered lights, and LED candles to be the most festive house in the neighborhood while staying eco-friendly.
Time for Durable Indoor LED Lights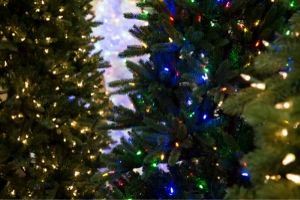 Statistics don't lie when they discuss how energy-efficient LED lights are. LED lights use up to 75% less energy and last up to 25 times longer than normal lights. (U.S. Department of Energy) Imagine how much money you'll be saving with replacing your standard lights with LED lights.
They will cost more to purchase, but you'll easily see the savings come pouring in for years. LED lights are made of plastic so you won't have to worry about them breaking like the common fluorescent incandescent lights. LED lights continue to evolve and provide customers with many options in terms of size, shape, and color.
Let the Sunshine Light Up Your House
Remember watching National Lampoon's Christmas Vacation and seeing what a hassle putting up the outdoor lights were? Between the extension cords, unraveling all the lights, making sure they all work, and properly hooking them up, it can be a nightmare. And, it can be expensive!
This should be the year that you switch to solar Christmas lights. With solar-powered lights, you can say goodbye to extension cords and costly electric bills.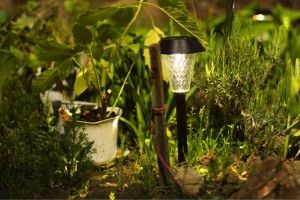 The lights that you purchase will attach to a small solar-powered panel at their end which will be placed in the ground attracting energy from the sun. The battery located inside the solar panel will be charged all day and then going to work at night. The lights that go along with the solar-powered strip can also be LED lights, so you really get to save the environment!
LED Candles, Wreaths, and Reindeer!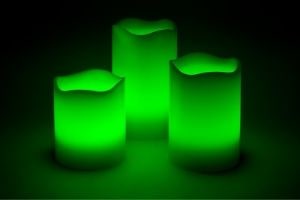 Have no fear, the LED light explosion doesn't stop there! In addition to lighting the inside and outside of your home with LED lights, you can look to some added visual attractions that contain
Light Emitting Diode
lights, as well.
Many people love to decorate their windows with candles symbolizing the calmness and peace of the season. These candles can now be found in LED form and will last customers for years. There are also many wreath options along with lighted garlands that are all eco-friendly.
Your front lawn can host a snowman and a reindeer hanging out while saving the earth with their eco-friendly lights. The possibilities are endless. Enjoy the season and thanks for doing your part to help save the environment while you save a little extra cash this holiday season!
About Albritton Service Co
At Albritton Service Co, customers have been treated to the highest quality of services since 1982. They specialize in all phases of electrical repair, along with the installation and servicing of all brands of air conditioning and heating systems. No matter the time of day, Albritton Service Co is ready to serve you.