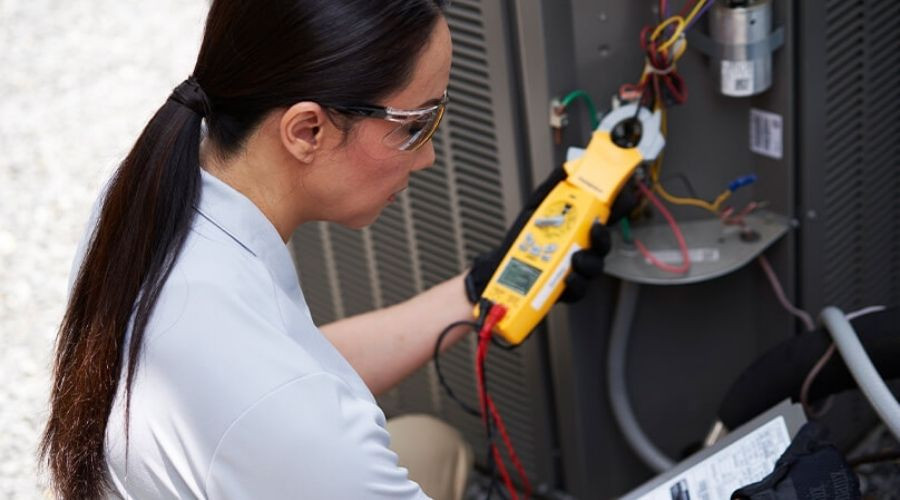 Women Who Left Their Mark in the HVAC Industry
The heating, ventilation, and air conditioning industry has typically been a man's world. Despite this, there has been a persistent influence and innovation from women. Their influence continues to expand in the industry where they are owners and managers of HVAC companies and work as HVAC technicians. For March, HVAC professionals celebrate the women in the central heating and air conditioning business.
Today's Heating and Cooling World
While women make up only one to two percent of the people in the HVAC industry, they are making their voices heard and are thriving in work typically considered for men. Because the percentage of women in the industry is still so small, several organizations try to connect women in the industry. One such group is the 501c3 called Women in HVACR.
They provide networking opportunities and have educational and mentoring programs and an annual conference that helps to inspire and bring together women in the industry. Other organizations of this type include Women of HVAC and Air Conditioning Contractors of America Association, which partners with Women in HVACR.
Innovator Alice H. Parker
One of the most well-known and celebrated women in home heating is Alice H. Parker. Because her home fireplace did not warm her entire home evenly, she came up with the idea of the early gas furnace that was equipped with ducts to transport the warmth throughout the house. This was not just the result of some fantasy.
Mrs. Parker used her experience of frigid New Jersey winters to think through what would practically be useful for heating a home. There were several advantages to her design which included:
Less risk of a house fire

Even heating throughout a home

Residents did not have to go outside for wood to fuel it

Natural gas was a relatively inexpensive commodity
Her design pulled in cool air, moved it over a heat exchanger, and then distributed it through ducts. She received a patent for the design in 1919, which is quite a feat considering she was an African American woman applying for a patent before women demanded the right to vote and long before the Civil Rights Movement.
Pioneer and Engineer Margaret Ingels
Margaret Ingels was born in 1892 in the small Kentucky town of Paris. She is widely considered a great pioneer for women in the field of engineering. After working in several different areas of engineering, she settled into a job with the Carrier-Lyle Corporation. She worked as a refrigeration engineer. Some of her achievements in mechanical engineering include the following:
Being First:

She was the first woman in the United States to receive a graduate degree in mechanical engineering

Prolific Work:

Ms. Ingles wrote some 45 technical papers

Industry Leader:

She worked extensively in measuring relative humidity and often spoke publicly for the industry as a whole
About Albritton Service Co.
Allbritton Service Co. has been serving Ruston, LA for nearly 40 years. A family-owned and operated company, they offer 24-hour emergency service and employ NATE-certified technicians. Call today for HVAC services!